In Memorium: Darby Lynne Simpson
August 25, 1972 to April 30, 1990
In Memorium: DeWayne Bailey
Expired in car accident unknown year.
(Please
email me
if you know birthyear/date of expiration)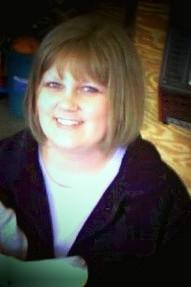 In Memorium: Julie Shalane Twilley Hamlin
August 24, 1972-January 8, 2003
To those who are not aware; Julie lost her battle against Breast Cancer in 2004.
She is survived by her husband, Bill Hamlin and her two children.
In Memorium: Nicole Strawn Smith passed away February 1, 2007 after a fight from a rare cancer called sarcomatoid mesothelioma. Our thoughts and prayers go out to her family and friends. When I get the ok from her family I will share with you her obituary.
Robin (Blevins) Sanders, age 36, of Eunice, La., died Thursday, December 18, 2008, at Acadian Medical Center in Eunice, La. .
She was the daughter of Richard Blevins of Chatanooga, Tn. and Trudy Hughes of Ft. Payne, Ala.
She is also survived by her husband Dr. Chris Sanders of Eunice, La.
Two Daughters,
Isabel Sanders of Eunice, La.
Josette Sanders of Eunice, La.
One Son,
Cole Sanders of Eunice, La.
One Sister,
Megan Anderson of Summerville, Ga.
One Brother,
Justin Hughes of Fort Payne, Ala.
Maternal Grandmother,
Annie Smith.
Visitation is from 1:00 PM to 10:00 PM Saturday, December 20, 2008. Funeral service will be at Funeral Home Chapel at 1:00 PM Sunday, December 21, 2008.Fr. Dan Edwards will officiate. Burial to follow at Mt. Calvary Cemetery in Eunice, La.www.quirkfuneralhome.com.
Quirk & Son Funeral Home, 121 S. 6th. Street of Eunice is in charge of arrangements.